From our friends at AroundtheBean.com, head writer Raineman lends his memory of the iconic Stuart Scott.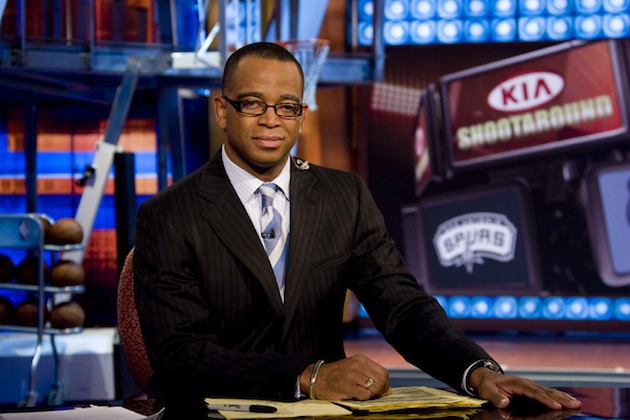 Growing up as a sports fan in Boston, I didn't see many Black sports Journalists or Black anchors. Yes, they did exist, but aside from famous names on "NBA on NBC" or other nationally televised events, there weren't many names that stuck with me. Luckily, my father had a "black box"  ( 80's babies know exactly what I am referencing ), and this allowed me the privilege of enjoying the wonders of Cable Television, like watching ESPN 24/7. It was there that I was first introduced to a man that I initially thought was crazy…Stuart Scott. The first time I heard him say "Boo-yah!", I laughed hysterically and thought that they were going to force a commercial break and promptly remove him from the anchor's seat. But oh no…he went ON and continued to sound as if he was "speaking his mind and dropping lines, rhyming the whole time…" in the form of a poem. I immediately knew that I would need to remember this man's name. And I did.
I will leave the montages to ESPN writers and those that were close to him, and will keep my comment short and sweet. Here is a beautiful farewell from Rich Eisen:
Rest in Peace Stuart Scott.